FITNESS PROGRAM
BOX n BARBELL is another original group fitness program by XP FITNESS HUB. A perfect combination of power and cardio from shadow boxing and lean muscle building and toning from resistance training to give you a unique, fun and effective way to burn calories. Get ready for some punching and barbell exercises to the beat of your favorite music. This high intensity workout will surely make you sweat and bring your training to the next level, you will leave the class feeling empowered and amazing!
CALORIES BURNED PER HOUR
500 - 1000
BENEFITS AT A GLANCE
Develops strength, balance, flexibility
Independent control over difficulty
Extremely versatile and fun to do
Learn new skill and technique
WORKOUT TYPE
Fully Body Workout

Flexibility

Endurance

Core

Shoulders

Arms

Legs
INSTRUCTORS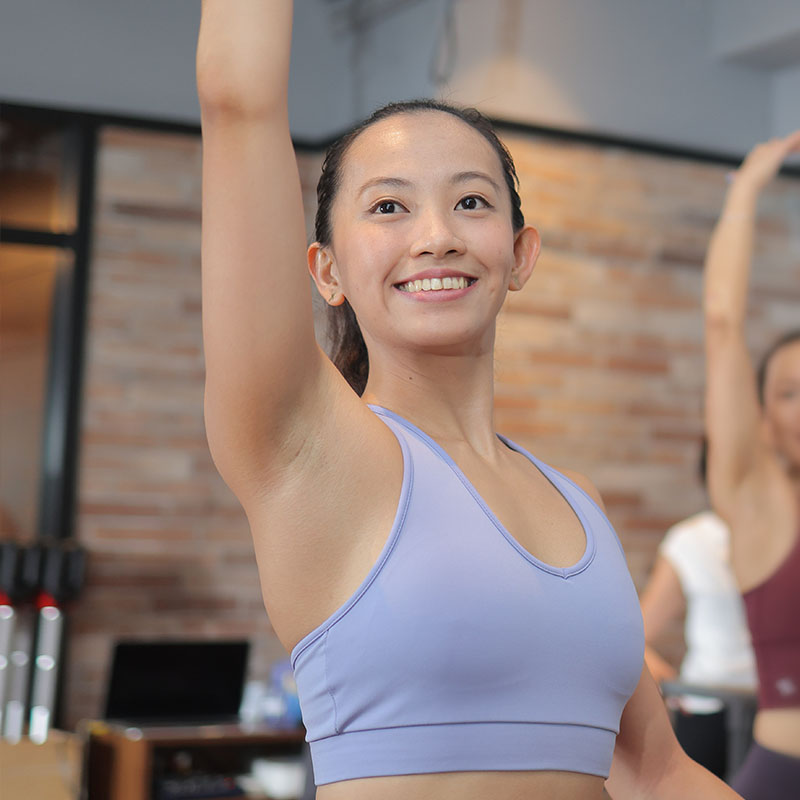 Dance & Fitness Instructor
Kathleen Dino
Im a Junior Instructor who aims to pursue women empowerment! Join me in class and unleash your inner potential!