ELITE PROGRAM
4D PRO Bungee is a type of body weight sling-training in which students are suspended from the ceiling with a 4D PRO ReAction trainer (developed by Dr. Gharavi, a renowned fitness trainer for Olympic athletes) consisting of elastics and handles to minimise impact on joints.
The program is focused on helping students use their own body weight to train their muscles to move faster and independently from each other – requiring them to engage every muscle available to steady themselves with every bounce.
Exercises start with six basic moves that serve as the basis of more than 100 additional advance stage exercises. Beginners start off with employing gentle, flexible movements and can move on to more complex and powerful ones.
CALORIES BURNED PER HOUR
700
BENEFITS AT A GLANCE
Improve physical performance such as jump height and running speed
Effective in improving health, reduce disease risk and promote weight loss
Reduced risk of injuries to lower limbs, knees and ankles
WORKOUT TYPE
Full Body Workout

Strength Training

Trampoline effect

Circuit Training
INSTRUCTORS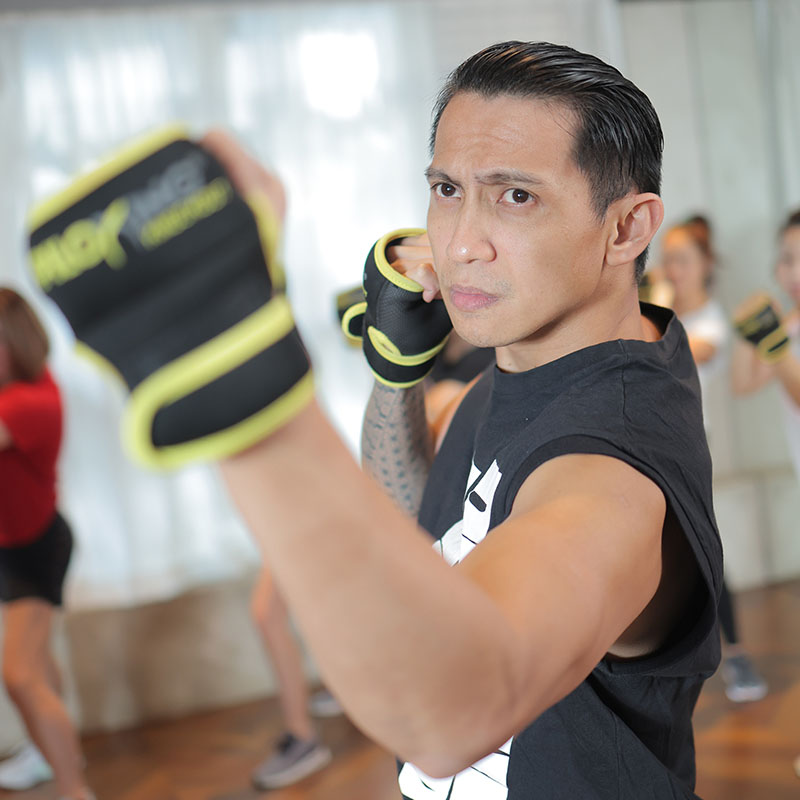 General Manager & Senior Instructor
Andrew Dino
I'm the General Manager of the studio and, also, a Senior Fitness Instructor. Come and try the latest in fitness with us. See you in class!