FITNESS PROGRAM
PILOXING® combines the muscle conditioning and flexibility of Pilates with the power and cardio exercise of Boxing by using weighted gloves in boxing and dance movements – creating a sense of both physical and mental balance through the integration of the two disciplines.
PILOXING Barre takes traditional ballet moves and throws in pilates and boxing. This game-changing program still takes place at the barre, but shifts between the slow leg work that improves balance, leans muscles, and strengthens joints, and the intense arm work that that builds strong arms and shoulders, increases power, and gets your heart pumping. It's not the barre workout you heard about.
CALORIES BURNED PER HOUR
600
BENEFITS AT A GLANCE
Find new muscles in strange places
Healthy and muscle-supported joints
Improve strength and flexibility
Improve your over all posture
WORKOUT TYPE
Pilates

Balancing

Core

Legs
INSTRUCTORS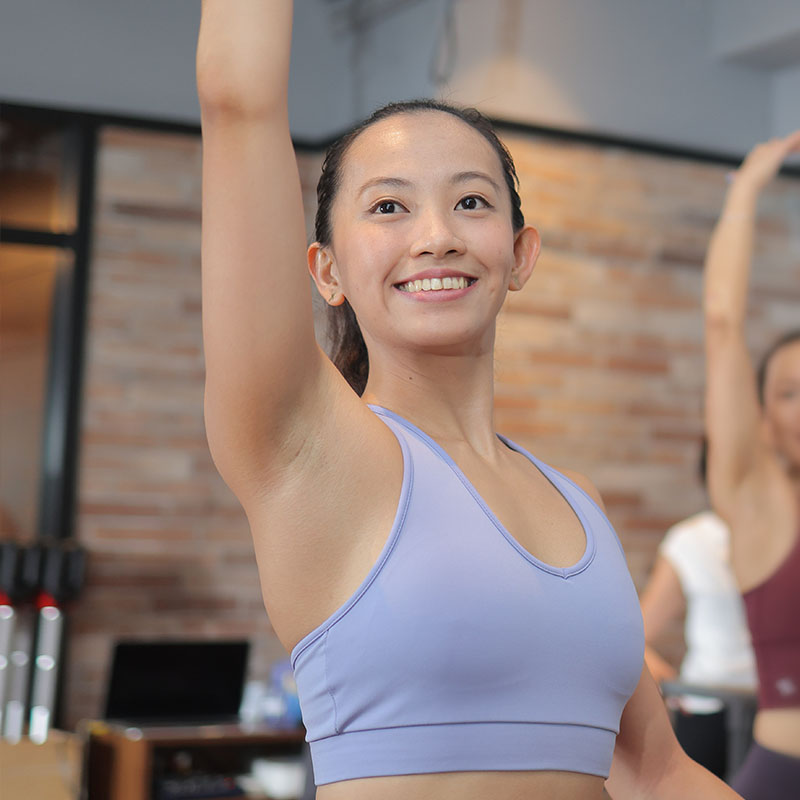 Dance & Fitness Instructor
Kathleen Dino
Im a Junior Instructor who aims to pursue women empowerment! Join me in class and unleash your inner potential!