Kathleen Dino
Dance & Fitness Instructor
Piloxing Master Trainer of Hong Kong (Piloxing Barre & Piloxing Booty)
Certified Group Exercise
NASM Certified Personal Trainer
Certified Advanced Pilates Instructor
Certified Advanced Barre Instructor
Certified LES MILLS Body Pump Instructor
Licensed to Teach:
Abs and Booty Workout

Piloxing Booty
Piloxing Barre
Piloxing SSP

HIIT Steps

Surfset Fitness

Zumba Fitness

Funky Dance

Pound Rockout Workout

Les Mills Body Pump
With an overwhelming sense of purpose, Kathleen Dino started her passion with performing as a dancer. With different genres on her belt, she performed on TV and competed in different competitions back in the Philippines. Flying to Hong Kong, she fell in love with pursued fitness as a career. With a sweet, friendly, approachable and a very detail-oriented attitude, she became well liked among her peers and students.
One of her major goals is to be able to help others achieve their targets efficiently and with purpose, to embrace and accept themselves without thinking too much of the pressure of society. With classes like Funky Dance, Abs and Booty Workout, Piloxing Barre, Zumba, Pound and Kangoo Dance, she strives to use these tools to empower women that fitness is also for them.
To effectively achieve her targets, mastering all of the programs she teaches is one of her major tools to become a better instructor. She had recently trained and certified as a Master Trainer of Piloxing Barre & Piloxing Booty in Hong Kong China.
GET TO KNOW MY FELLOW INSTRUCTORS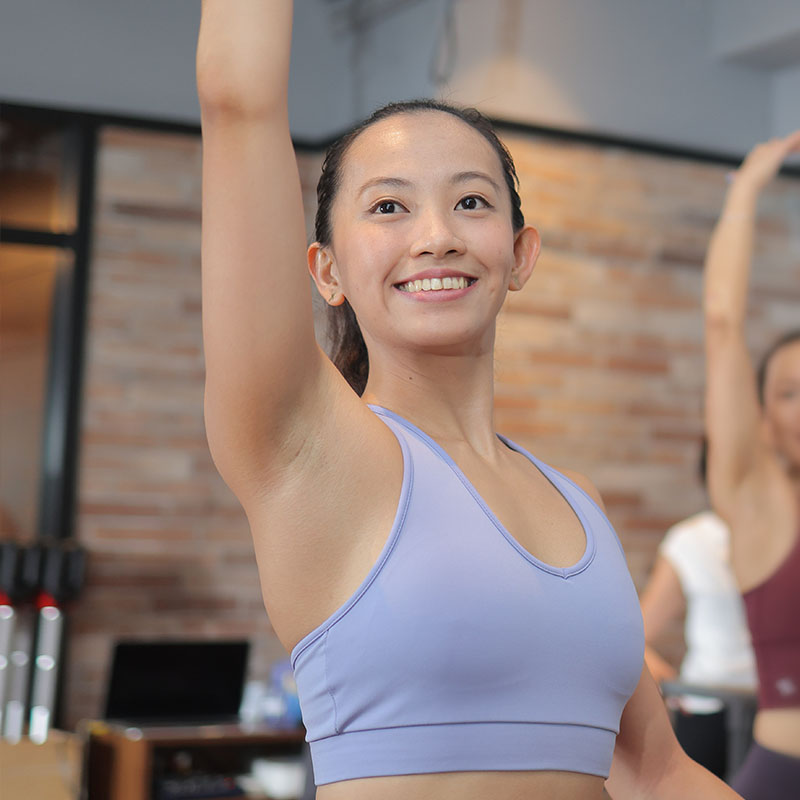 Dance & Fitness Instructor
Kathleen Dino
Im a Junior Instructor who aims to pursue women empowerment! Join me in class and unleash your inner potential!