FITNESS PROGRAM
PILOXING® combines the muscle conditioning and flexibility of Pilates with the power and cardio exercise of Boxing by using weighted gloves in boxing and dance movements – creating a sense of both physical and mental balance through the integration of the two disciplines.
PILOXING Knockout is a variation of PILOXING that's influenced by plyometrics, sports conditioning drills and functional training. In this high-intensity, functional core-centric workout, your endurance and physical abilities will be pushed to the limit with an aim of increasing your fitness level, boosting your confidence and strength, breaking boundaries, and hitting levels you didn't know your body could reach.
CALORIES BURNED PER HOUR
900-1200
BENEFITS AT A GLANCE
Core-centric interval workout
Strengthens and sculpts muscle
Increases cardiovascular ability
Improves balance and posture
WORKOUT TYPE
High Intensity Interval Training (HIIT)

Strength Training

Cardio
INSTRUCTORS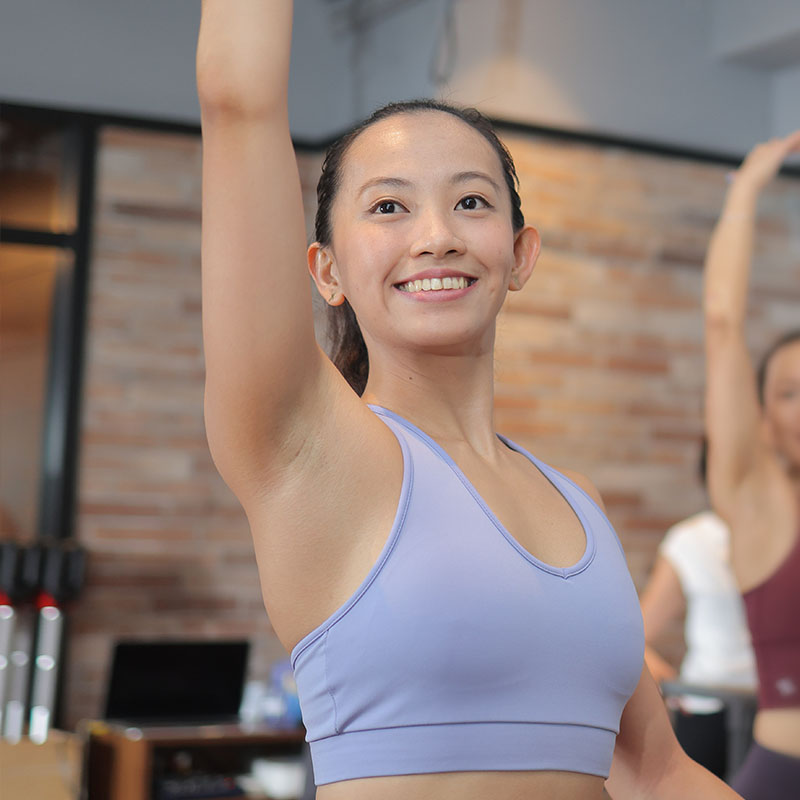 Dance & Fitness Instructor
Kathleen Dino
Im a Junior Instructor who aims to pursue women empowerment! Join me in class and unleash your inner potential!