FITNESS PROGRAM
PILOXING® combines the muscle conditioning and flexibility of Pilates with the power and cardio exercise of Boxing by using weighted gloves in boxing and dance movements – creating a sense of both physical and mental balance through the integration of the two disciplines.
PILOXING SSP is the original fusion format of the popular program. Through heart-pumping, powerful boxing combinations to sculpting and lengthening Pilates-influenced movement, you will experience improved flexibility, strength, coordination and endurance. The combination of disciplines also creates a sense of both physical and mental balance throughout the workout.
CALORIES BURNED PER HOUR
900
BENEFITS AT A GLANCE
Improve cardiovascular ability through core-centric interval workout
Muscle toning and sculpting without bulking, leading to firmer arms, thighs, and belly
Improve balance and posture
WORKOUT TYPE
Cardio

Boxing

Pilates

Dance elements
INSTRUCTORS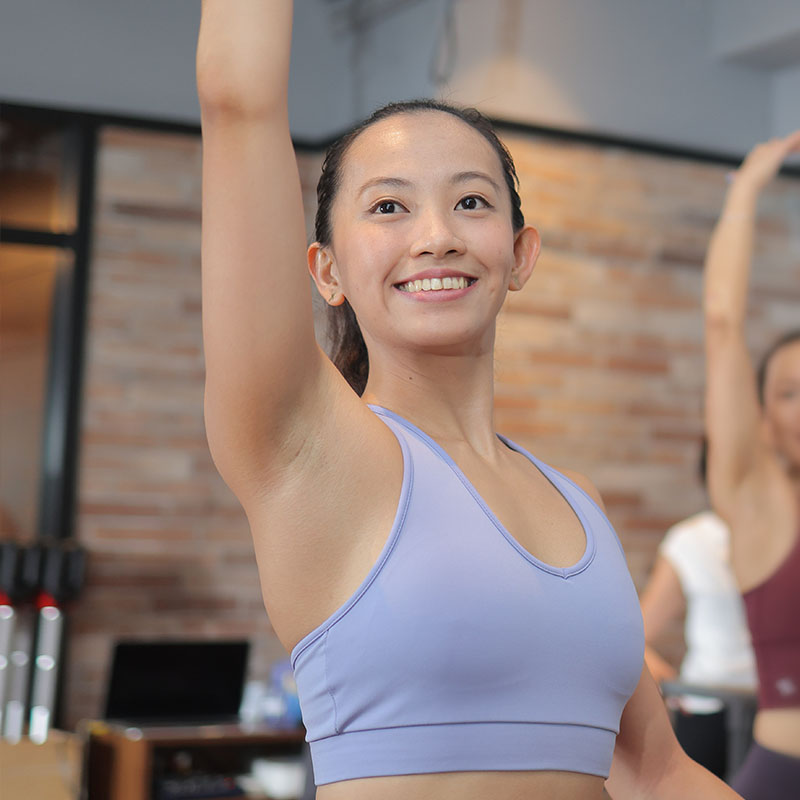 Dance & Fitness Instructor
Kathleen Dino
Im a Junior Instructor who aims to pursue women empowerment! Join me in class and unleash your inner potential!