ELITE PROGRAM
POUND® is the world's first cardio jam session inspired by the fun of playing the drums. The full-body workout uses lightly weighted drumsticks (Ripstix®) engineered for exercise and combines cardio, conditioning and strength training with yoga and pilates-inspired movements. It heavily relies on stability-based exercises to keep your body aligned, symmetrical and lean.
Each 2-4 minute POUND® song is carefully calibrated with interval peaks and extended fat burning sequences, providing you with a high-intensity workout that allows you to let loose and rock out at the same time.
The workout is easily modifiable to different fitness levels and instructors are trained to provide regressed versions of intense movements when necessary.
CALORIES BURNED PER HOUR
900
BENEFITS AT A GLANCE
Improve rhythm, timing, coordination, and musicality
Work your shoulder, biceps, triceps, forearms and back
Boost immune system, lower blood pressure, and relieve stress
Increase higher-level thinking and decision-making skills
Complete up to 15,000 reps without even realising
WORKOUT TYPE
Fully Body Workout

Cardio

Arms Training

Squats

Strength Training
INSTRUCTORS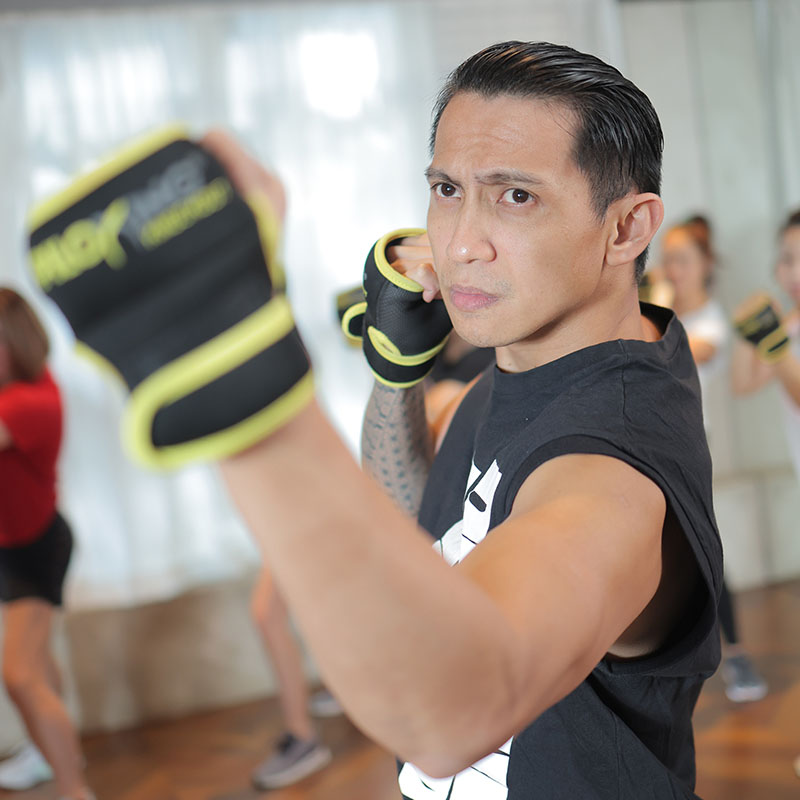 General Manager & Senior Instructor
Andrew Dino
I'm the General Manager of the studio and, also, a Senior Fitness Instructor. Come and try the latest in fitness with us. See you in class!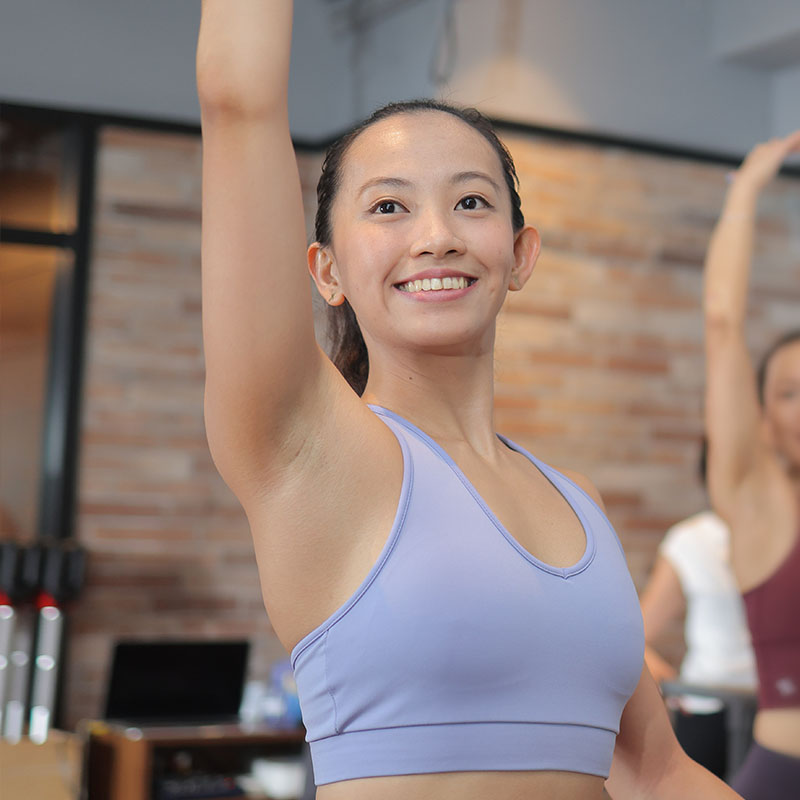 Dance & Fitness Instructor
Kathleen Dino
Im a Junior Instructor who aims to pursue women empowerment! Join me in class and unleash your inner potential!