Cherrie is a Certified Yoga Teacher, completed her 200 hours Hatha Yoga Teacher Training in 2017 under the guidance of Patrick Creelman. She moved her career from a digital marketer to full time yoga teaching.
In her classes, she loves guiding the students to listen their own bodies and do their best. She aims to provide better alignment on each pose to open up the space in the body. She believes by moving and stretching our own body, we will have a better understanding of ourselves because mind and body are always connected.
GET TO KNOW MY FELLOW INSTRUCTORS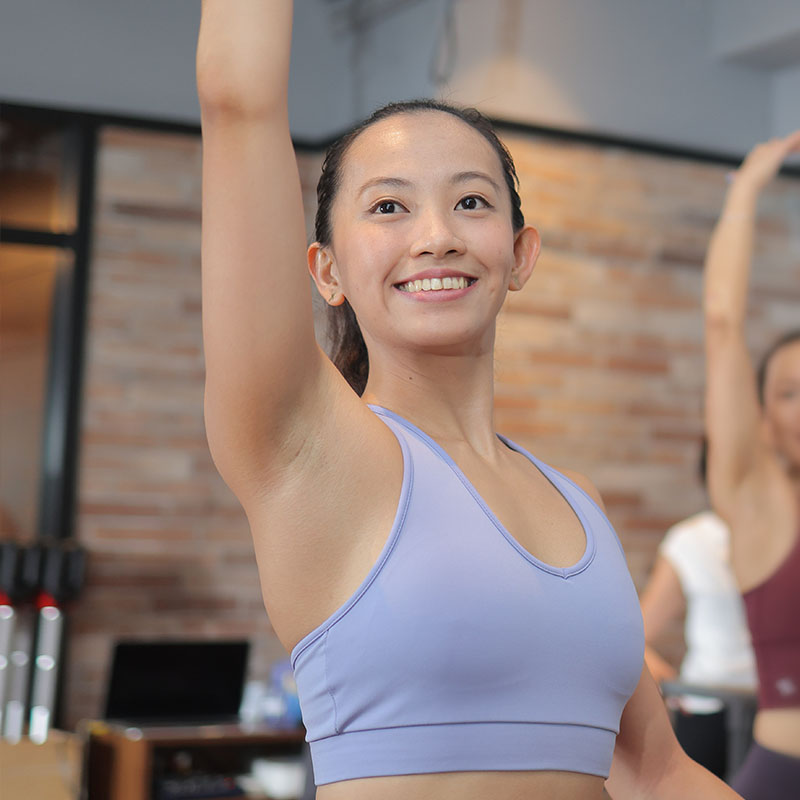 Dance & Fitness Instructor
Kathleen Dino
Im a Junior Instructor who aims to pursue women empowerment! Join me in class and unleash your inner potential!