DANCE PROGRAM
Funky Dance is free-style dance based fitness program to the tune of the latest and hit music. Fun and easy to follow dance routines. Movement combinations are choreographed to suit all fitness levels. A better alternative to boring cardio programs to burn calories. The choreography is inspired by the dances in the official music videos, and is simplified to make it easy to follow.
CALORIES BURNED PER HOUR
300-700
BENEFITS AT A GLANCE
Improved heart condition, endurance, motor fitness and muscle strength
Better coordination, agility and flexibility
Improved balance, physical confidence, self-esteem, and spatial awareness
INSTRUCTORS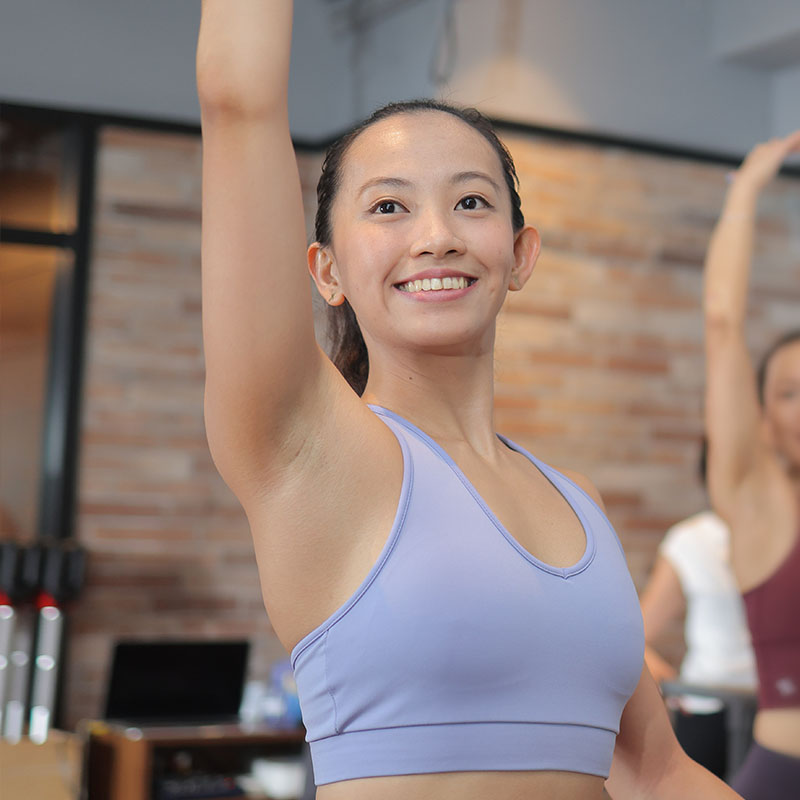 Dance & Fitness Instructor
Kathleen Dino
Im a Junior Instructor who aims to pursue women empowerment! Join me in class and unleash your inner potential!